Good-looking hair that you can flaunt confidently
Hair Services
With years of experience and backed by state-of-the-art technology,
Dr. Jain's hair and skin clinic provides you the best hair services to look and feel young!
Hair loss is very common in today's modern world, and is caused due to many factors, which may be external (pollution, unhygienic living conditions) or internal (genetics, stress, poor lifestyle choices, malnutrition), etc.
Hair loss treatment procedures may be surgical or non-surgical depending upon the intensity of hair loss. The most common non-surgical treatments include providing medication, surface hair regrowth techniques, dietary changes, etc.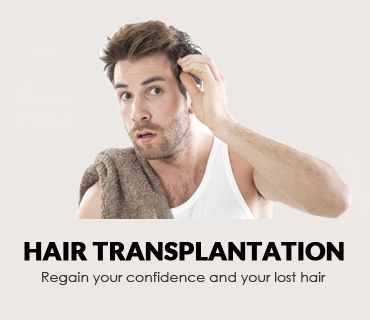 FUE hair transplantation is also known as Follicular Unit Extraction hair transplantation or Follicular Transfer (FT).
The name itself suggests the meaning of the technique. It is a process in which a group of two to four hair follicles is extracted from the donor region. This technique has broadened the scope of hair transplant procedures.
Now, with this technique, it is possible to extract hair follicles from different body parts other than the head, such as beard, upper back, and chest. So, these body hair follicles can then be transplanted on the head. It should be kept in mind that different method addresses different problems and it is extremely vital to visit an experienced surgeon for the replacement.